11:42 AM | Friday, December 17, 2004
PICTURES OVERLOAD
Finally, I'm on my official break. After a long hectic week of ditching class to support the paskuhan and other projects, I can finally say I've had 9 hours of sleep. It really felt relaxing, compared to the usual 2-3 hours this past week.
PARTY, PASKUHAN AT PANALO!
MONDAY
My blockmates and I stayed up the night before doing a 5-way conversation
(buche, pau, kat, diane and moi)
via phone and chatted on YM. Ang gulo! Haha! Anyway, we all agreed that we'd pitch in for the
Paskuhan
so we won't have to face our assignments at the same time. *grin* Then Monday comes, and after talking with my fellow SC-mates, we had a go signal for our class. But then, we find out that they really put a limit on the number of students parading, so we had to back out again. We were planning to practice the shields by then but the paint wasn't easy to paint with.
so here's robby and nolan when we were putting up the Christmas tree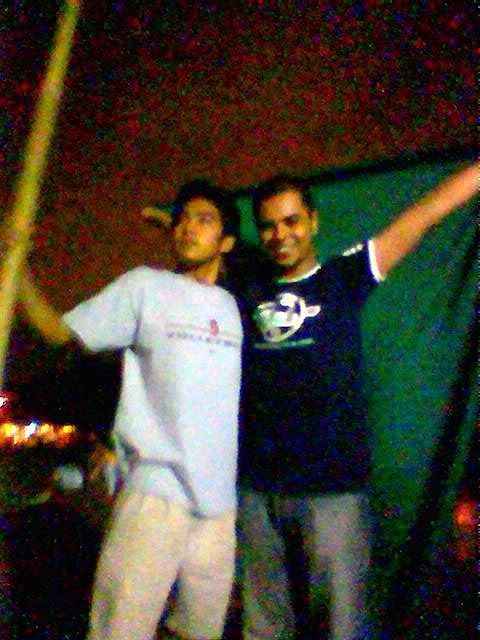 TUESDAY
We weren't so into panic mode yet. I was just worried that my first ever project will end in a flop. I organized an underground party (meaning no administration personnel should find out about it) but since it was given to me just 2 weeks before the target date, I had a feeling it wouldn't be such a great turnout. :|

That night, we stayed over at Robby's house to paint all 48 costumes of the
Dance Troupe
,
Pakakak people
,
Bamboo people
, and Flag
people
for the big event. I'm so glad the costumes turned out great!
WEDNESDAY
Okay, so by then we were really in panic mode and I got so tense when the night drew nearer. The sheilds were 90% done and we needed to start practicing ASAP.
progress and practice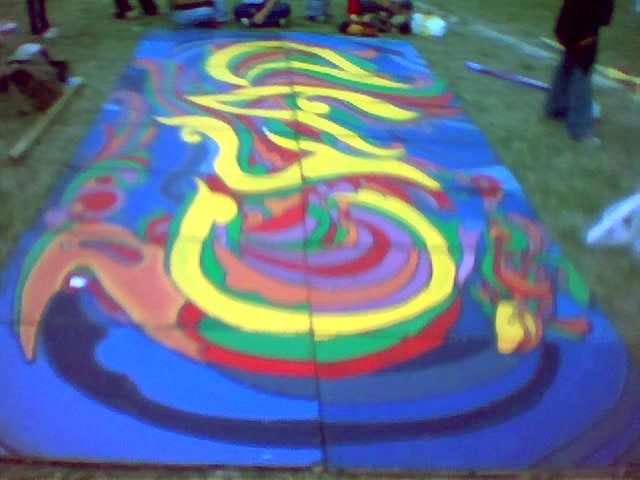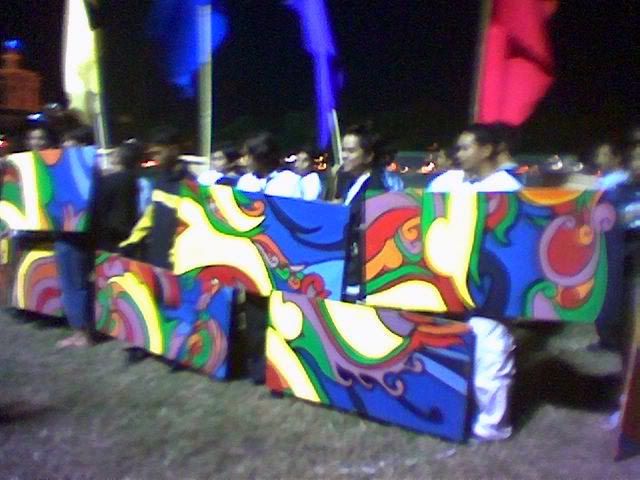 Compared to Nolan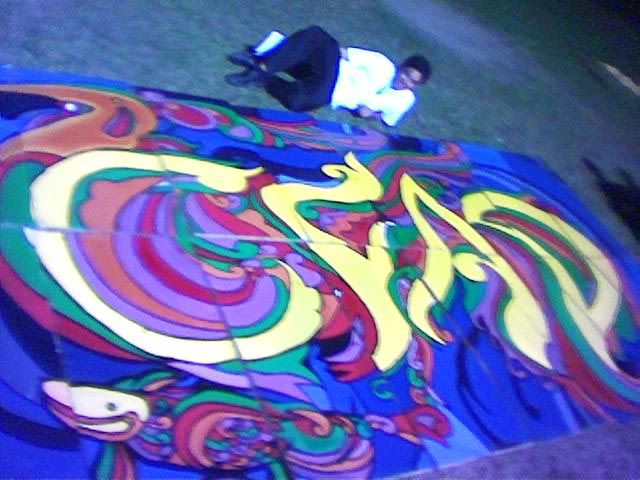 I check my watch and it's already 7:oopm! I start getting ready and pray with all my might that this event will turn out better than we already expect. By this time, we were expecting the worst, and hoping for the better..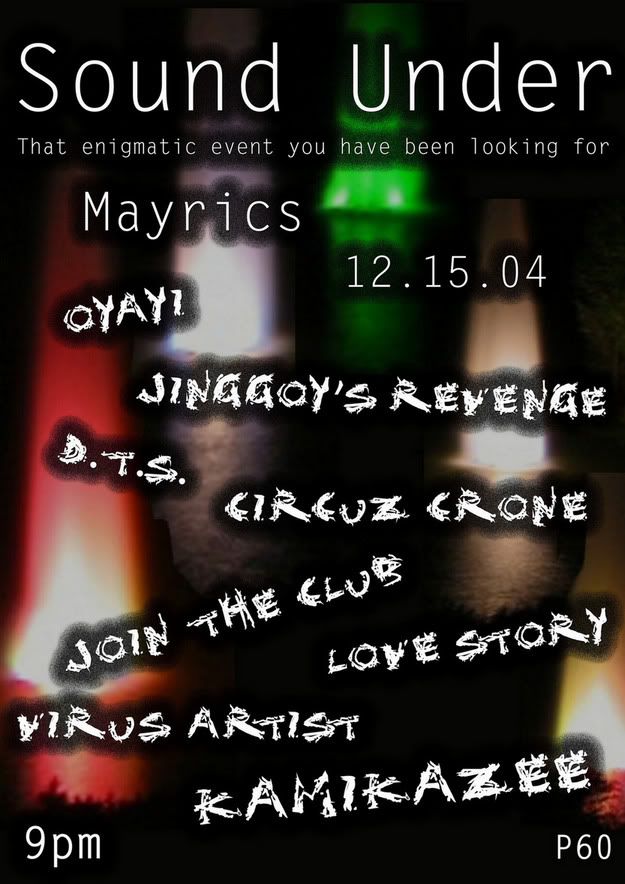 we got so worried, we reduced the price to P60
The bands we great! We also had artbeat to start the show. Mga
pasaway ang SC kse 6 lang ang limit ng bands.. pero
we went ahead and had 8! The bands I really recommend are
join the club, circuz crone, love story, d.t.s. and KAMIKAZEE
. Jay from Kamikazee is drop-dead HILARIOUS. See how their performance went.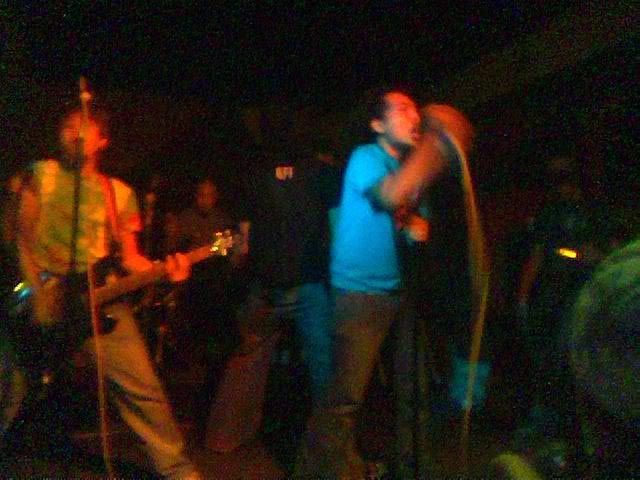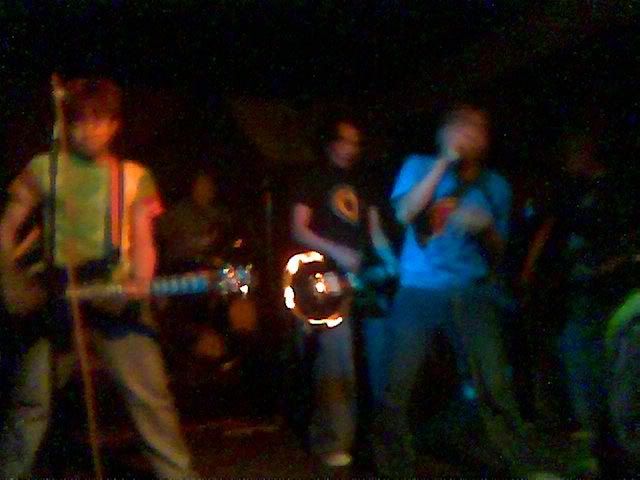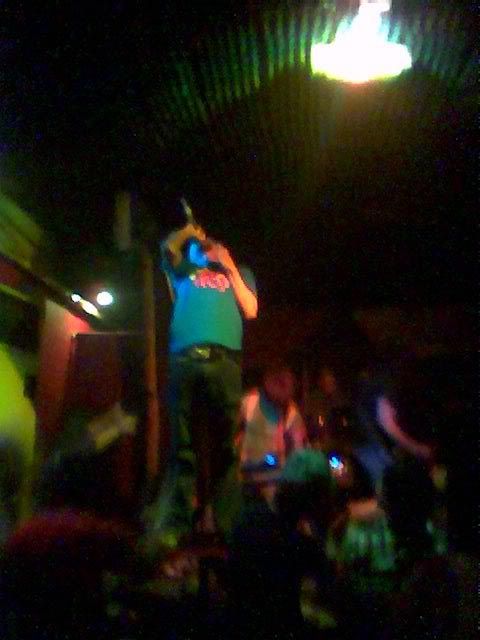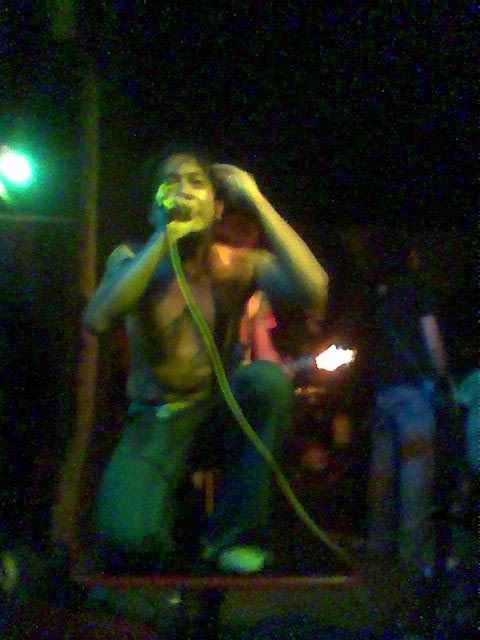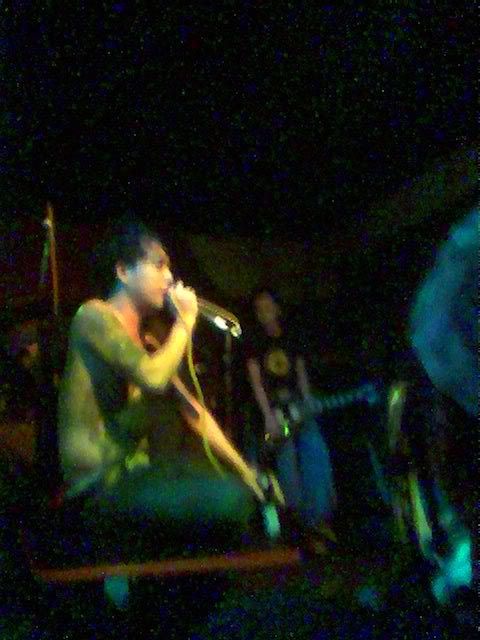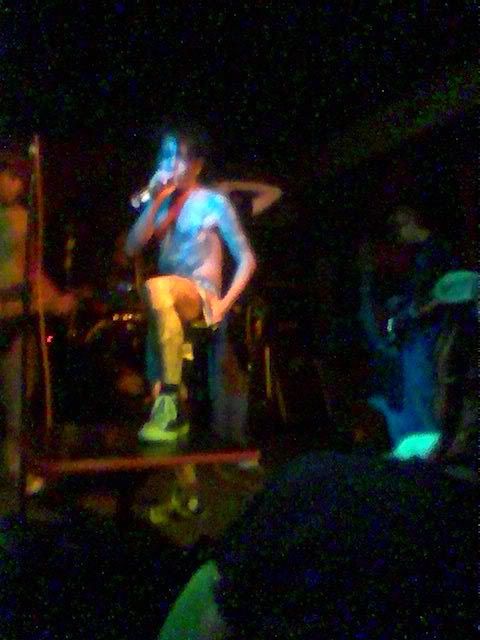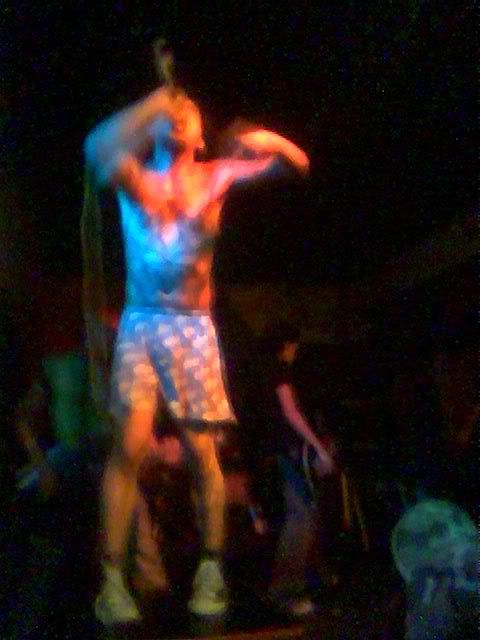 Now you HAVE to see them LIVE! They're performing again on Monday at Mayric's along with Parokya and Moonstar88 I think..
Anyway, our party ended around 2 so we left and I had our poster signed by Kamikazee. They're pretty cool. :)
We didn't get that much sleep because Thursday would be the
Paskuhan day
.
Dance Troupe practicing and Gintong Susi Detailing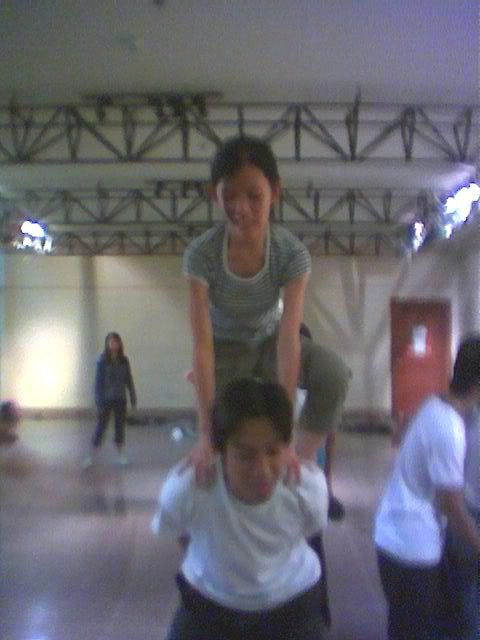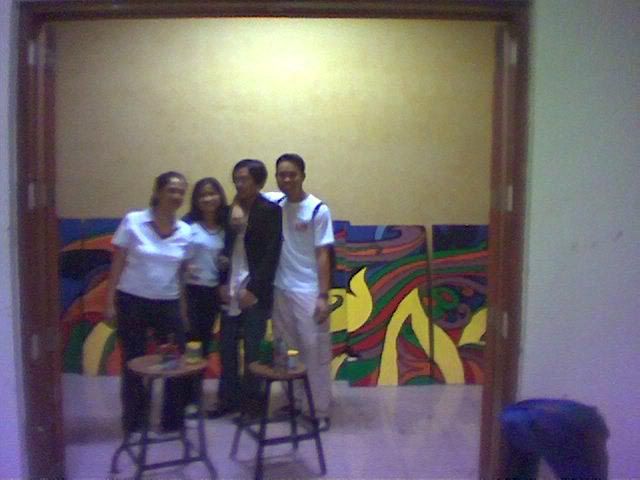 Nolan Ngarag and Stessed out!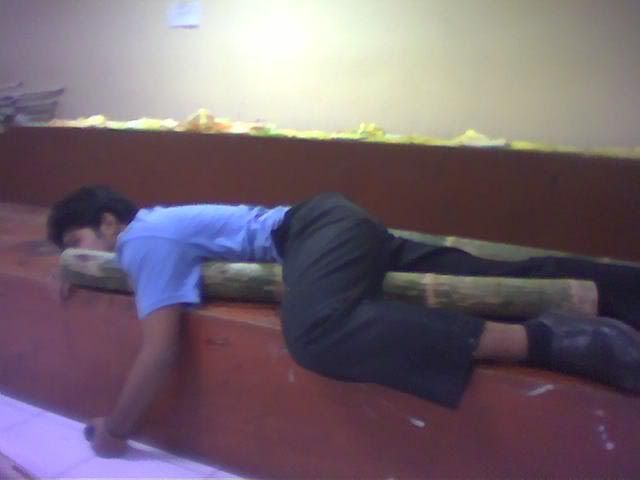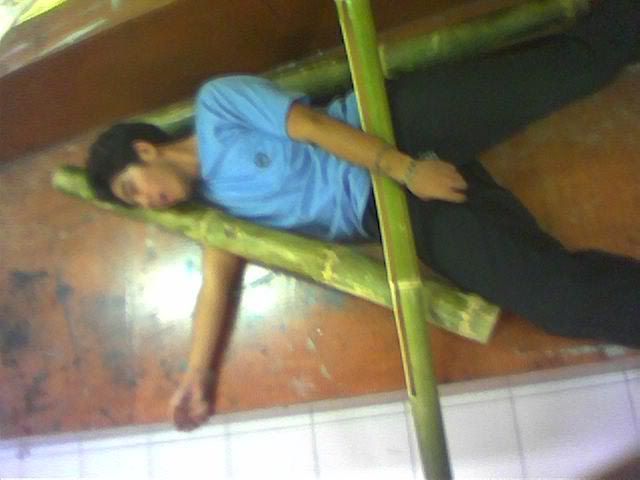 costumes galore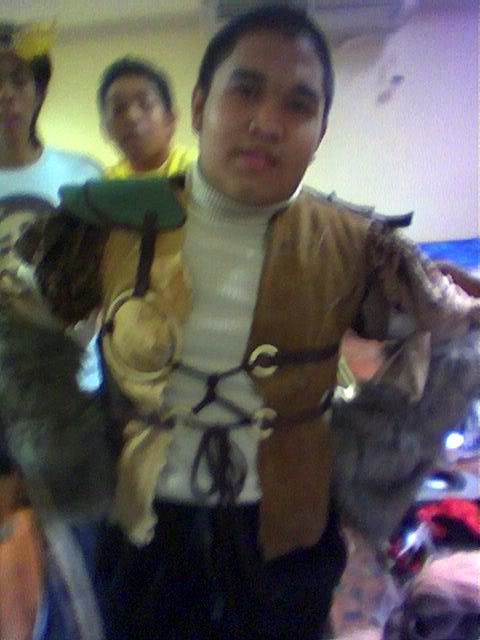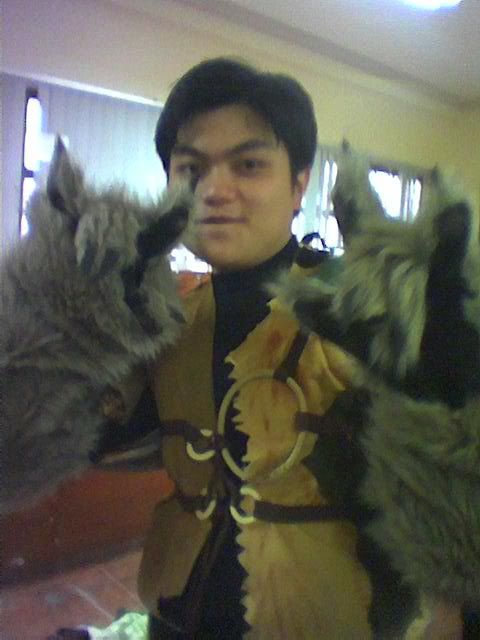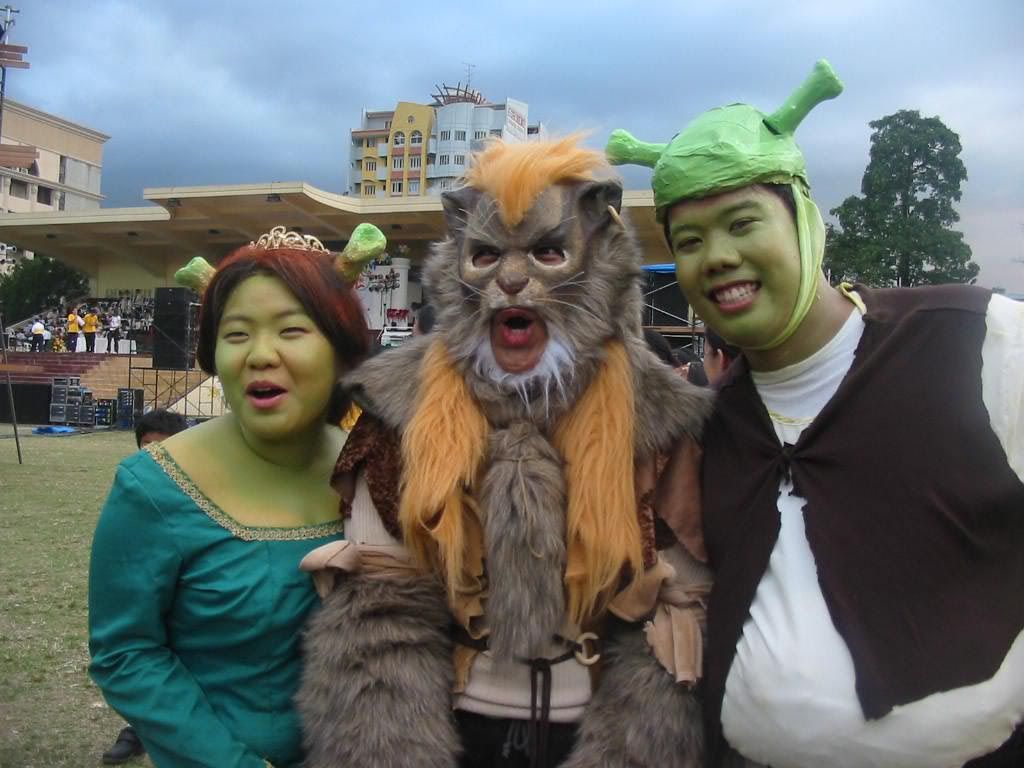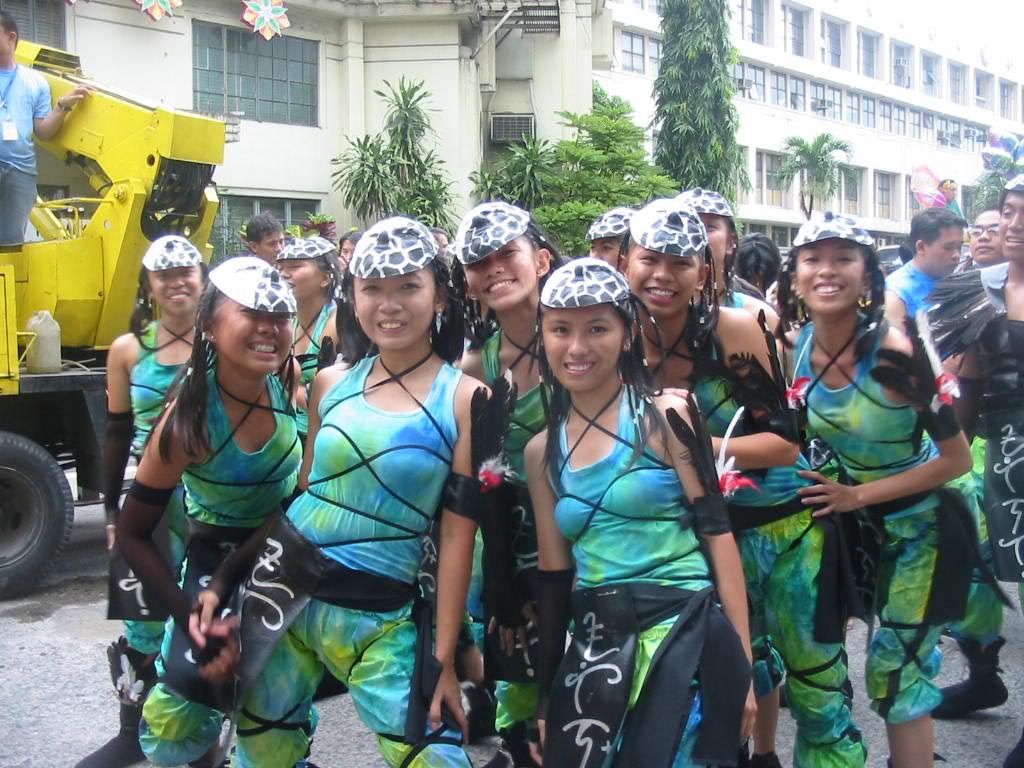 During the parade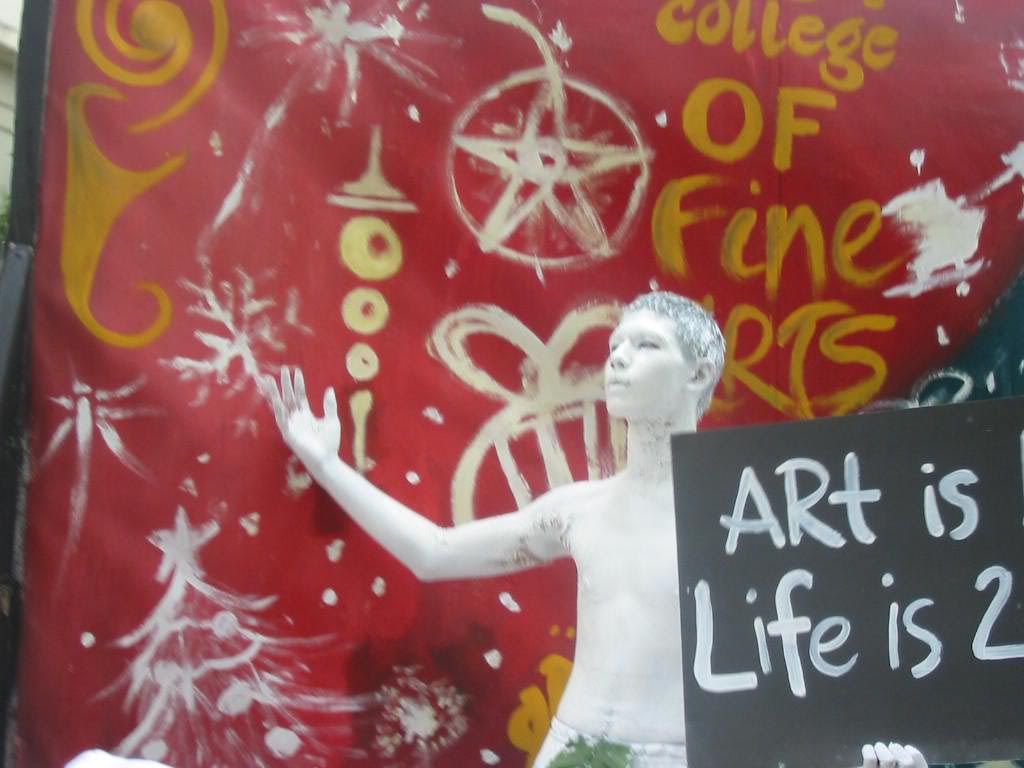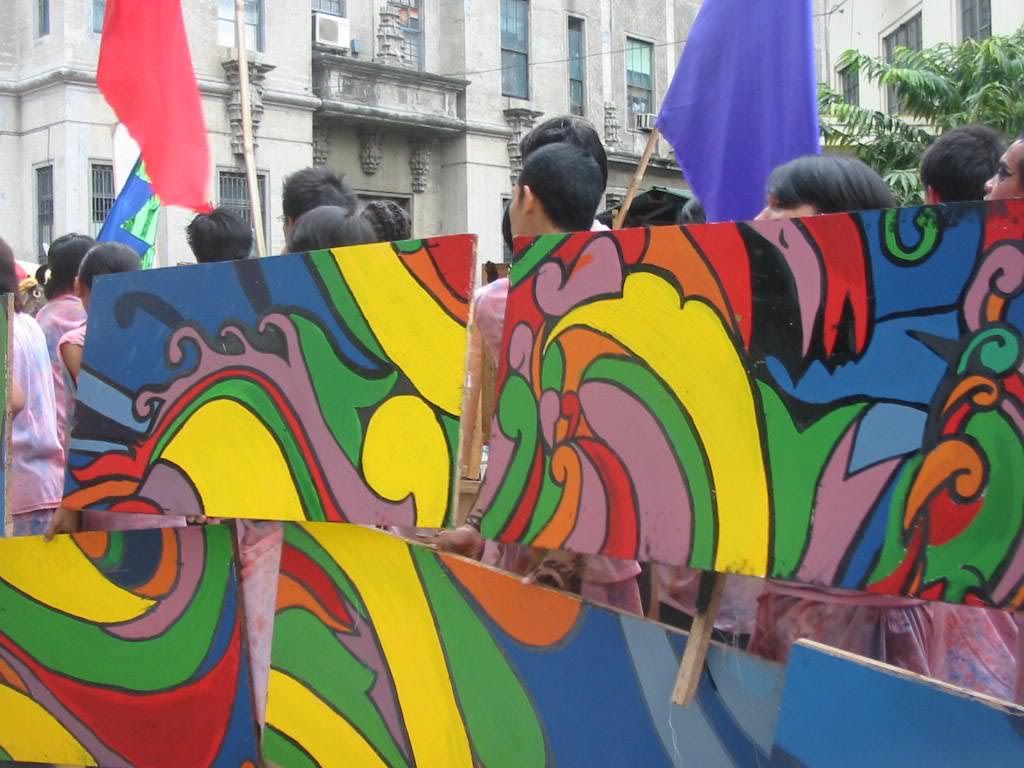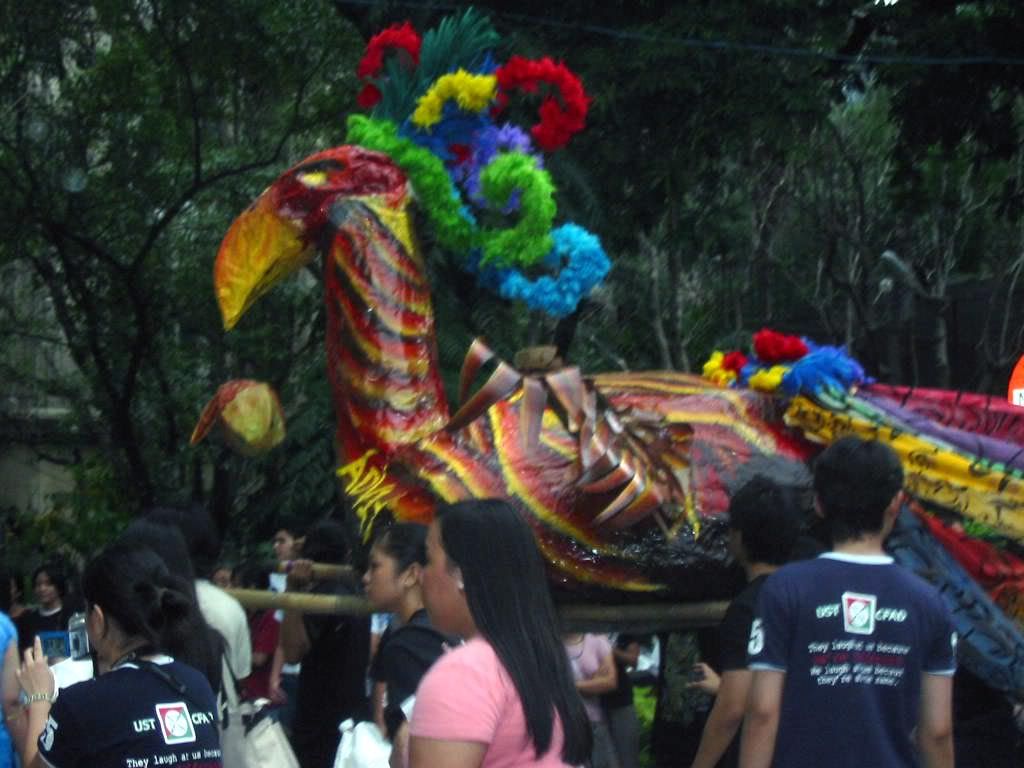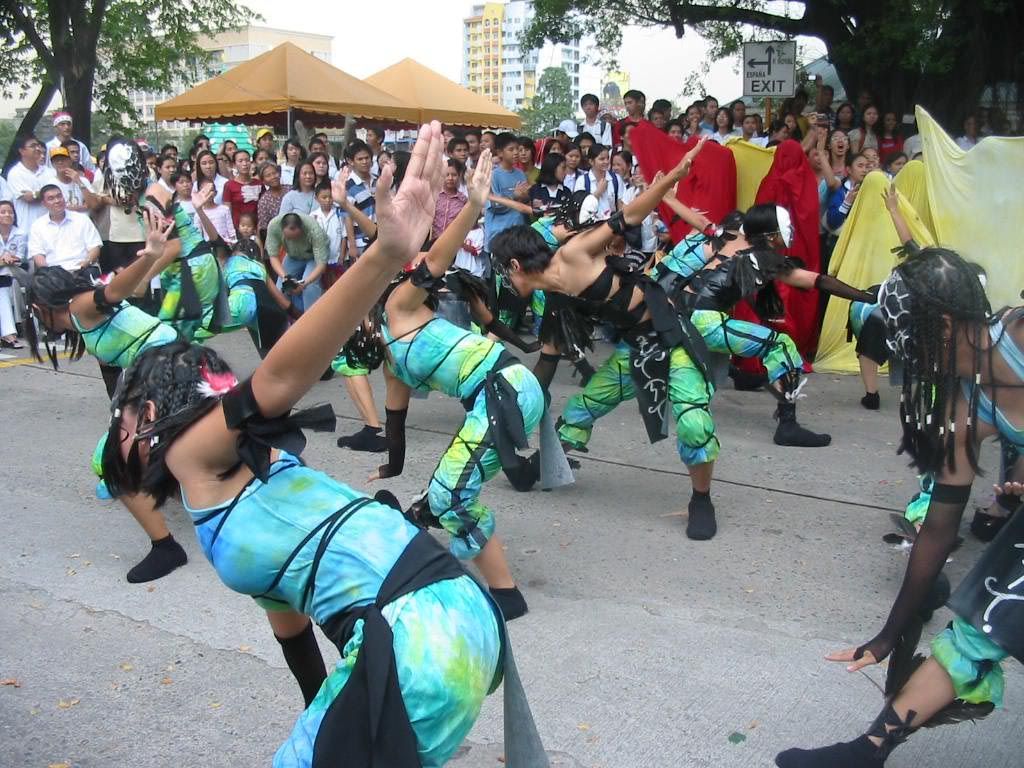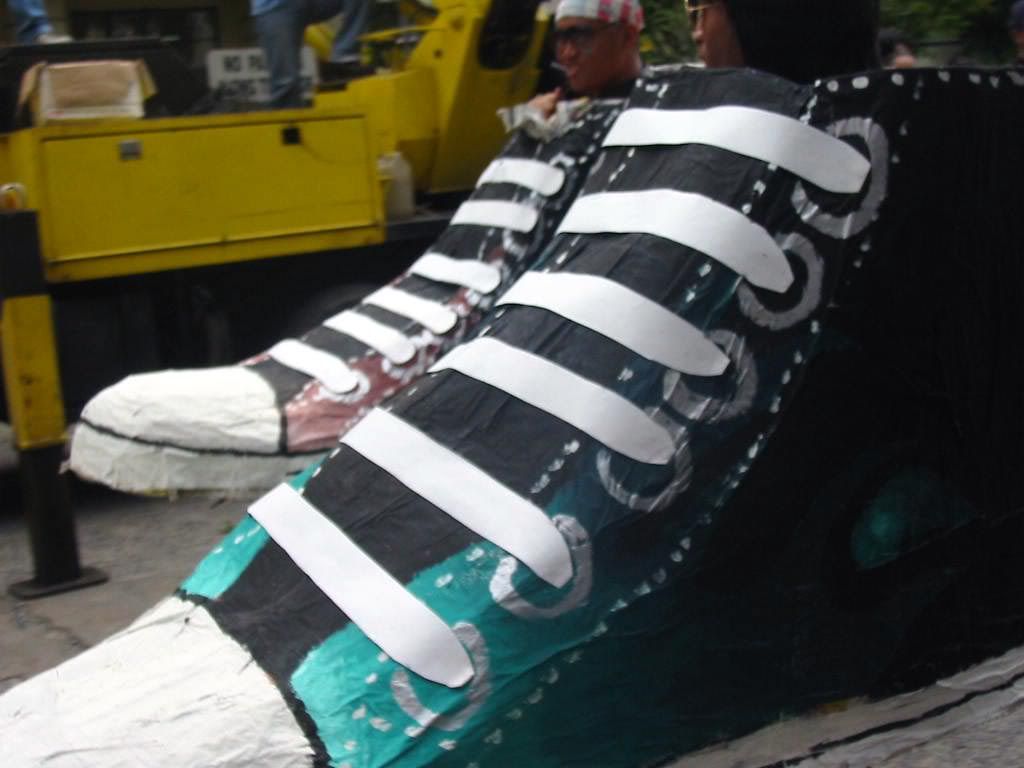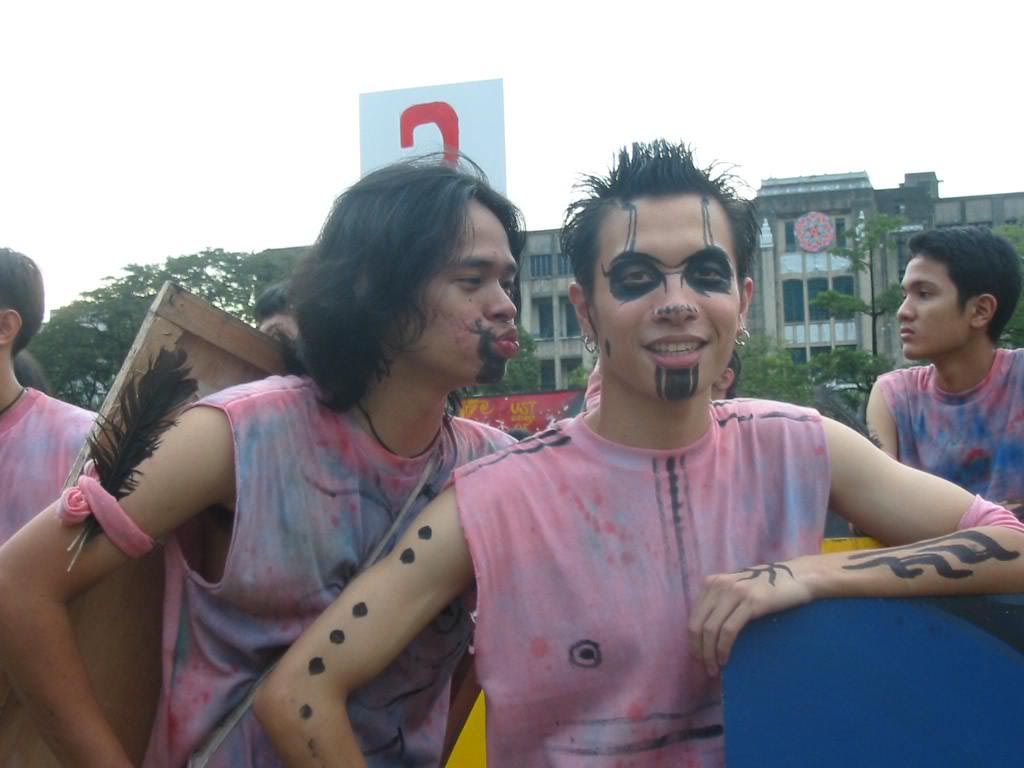 So that night, they announced the winners.. and
CFAD WON!
for the third time in a row!

My blockmates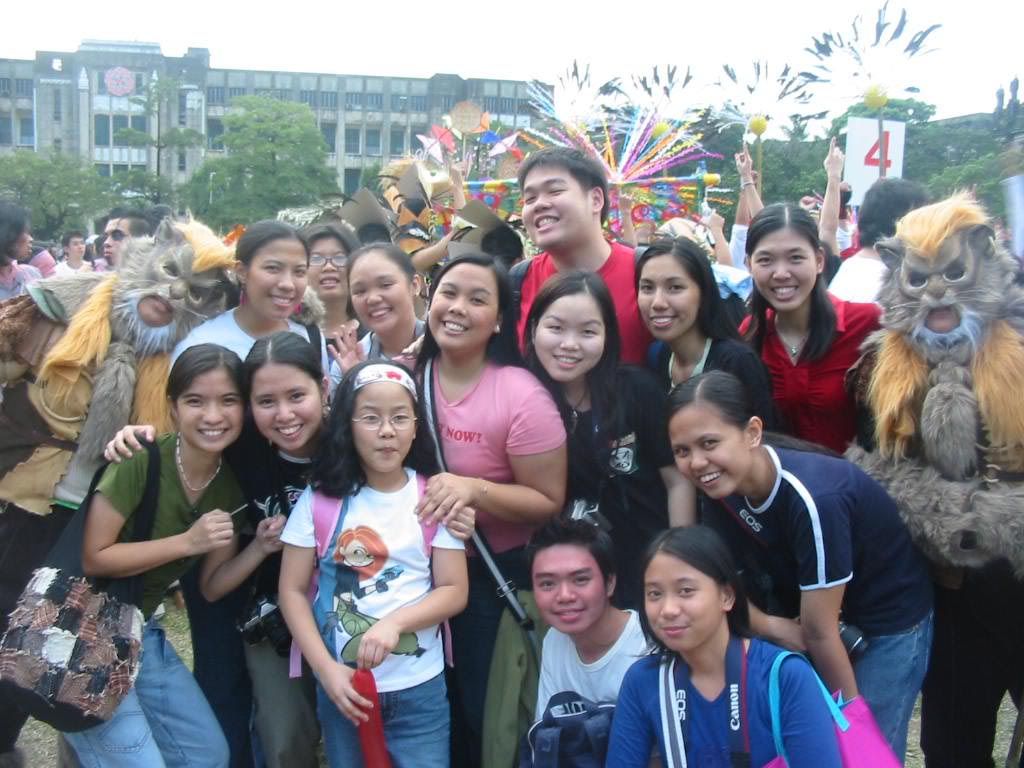 Bati na kami! We had a little tampuhan because we were both tired, busy and I know she missed me so much that's why...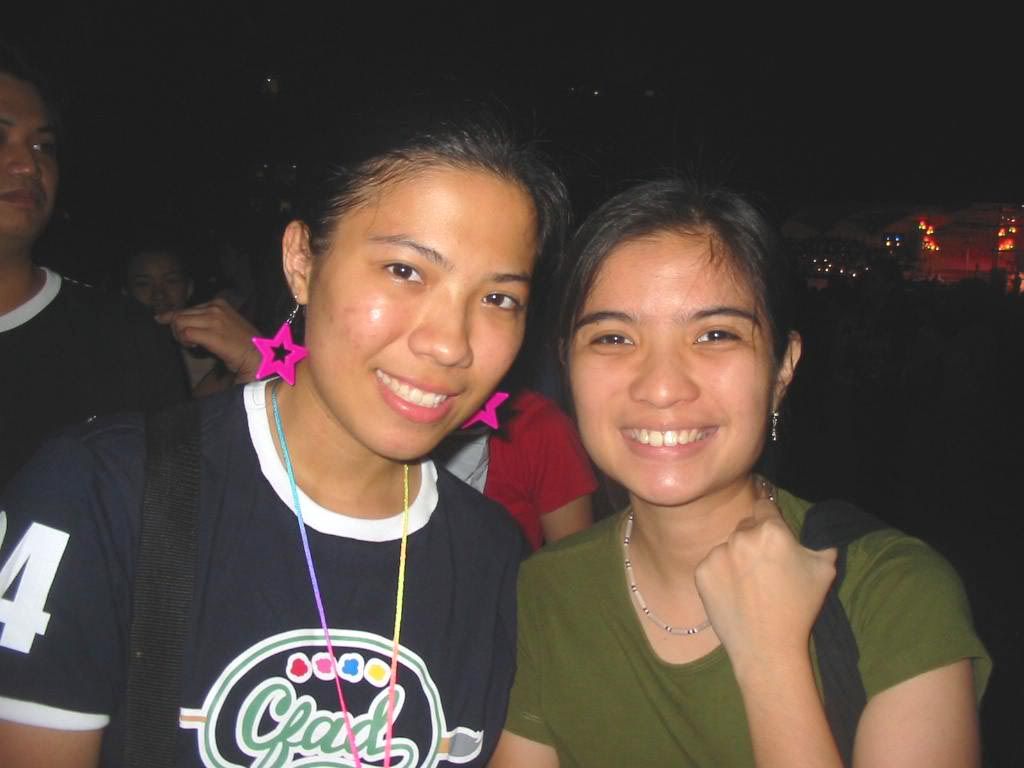 But wait.. there's more!
We were about to go home when we decided to check out the Guest Band staying in one of our classrooms. Fortunately, we were able to talk the people guarding the room to let us in and meet..
RIVERMAYA
.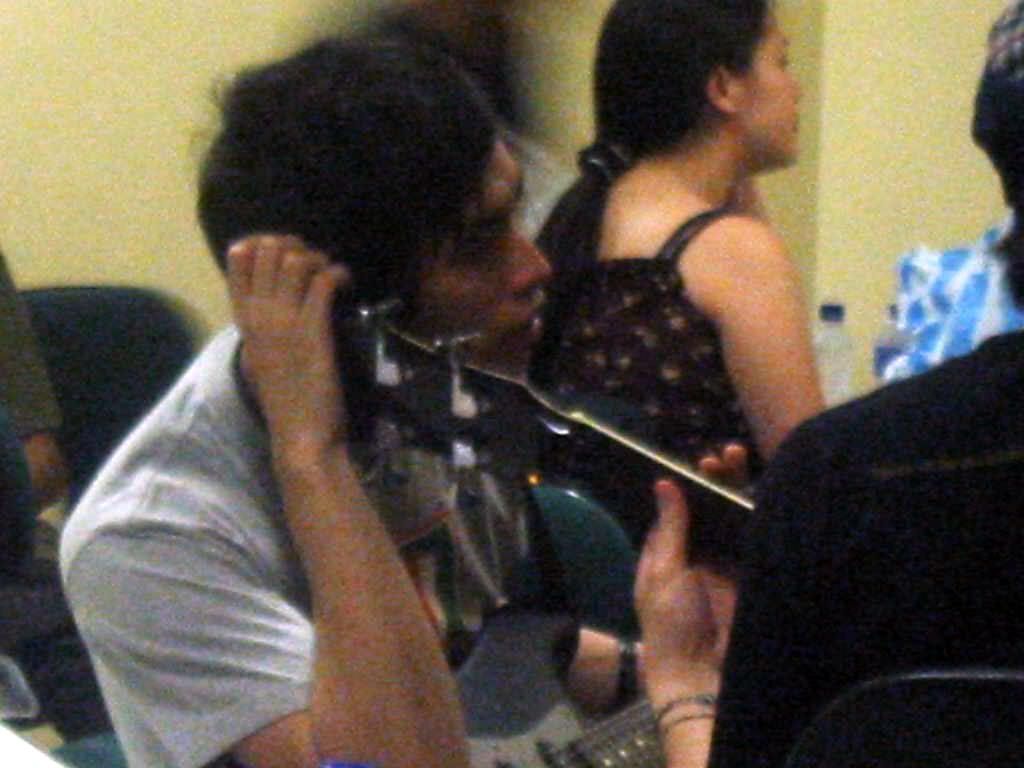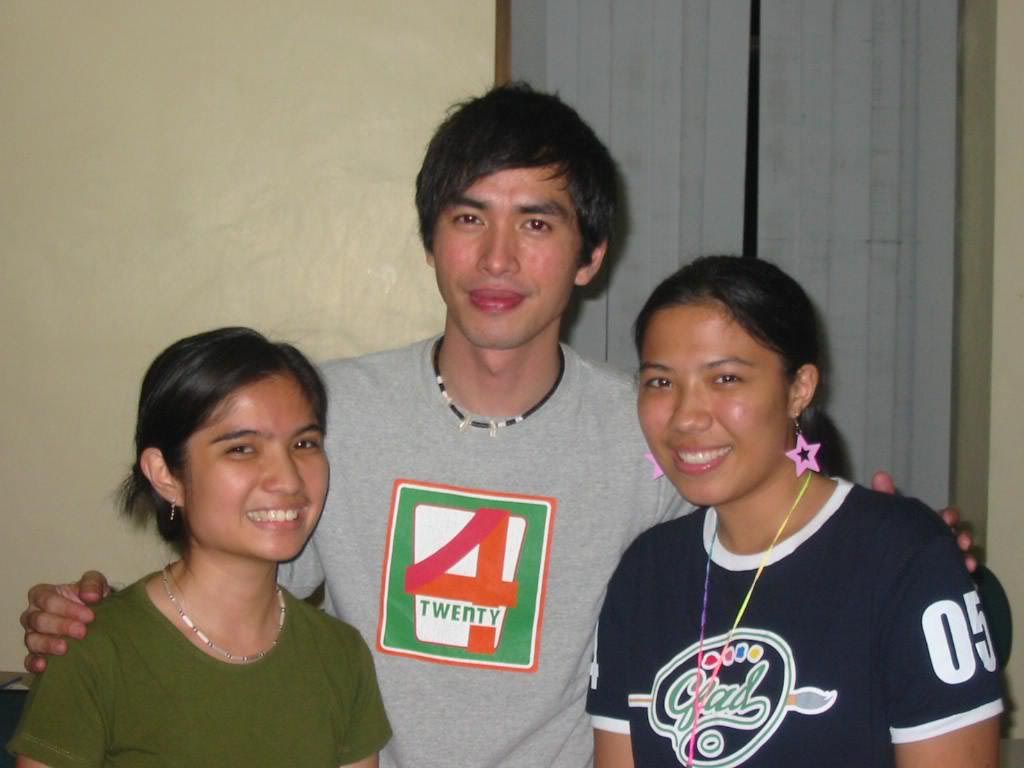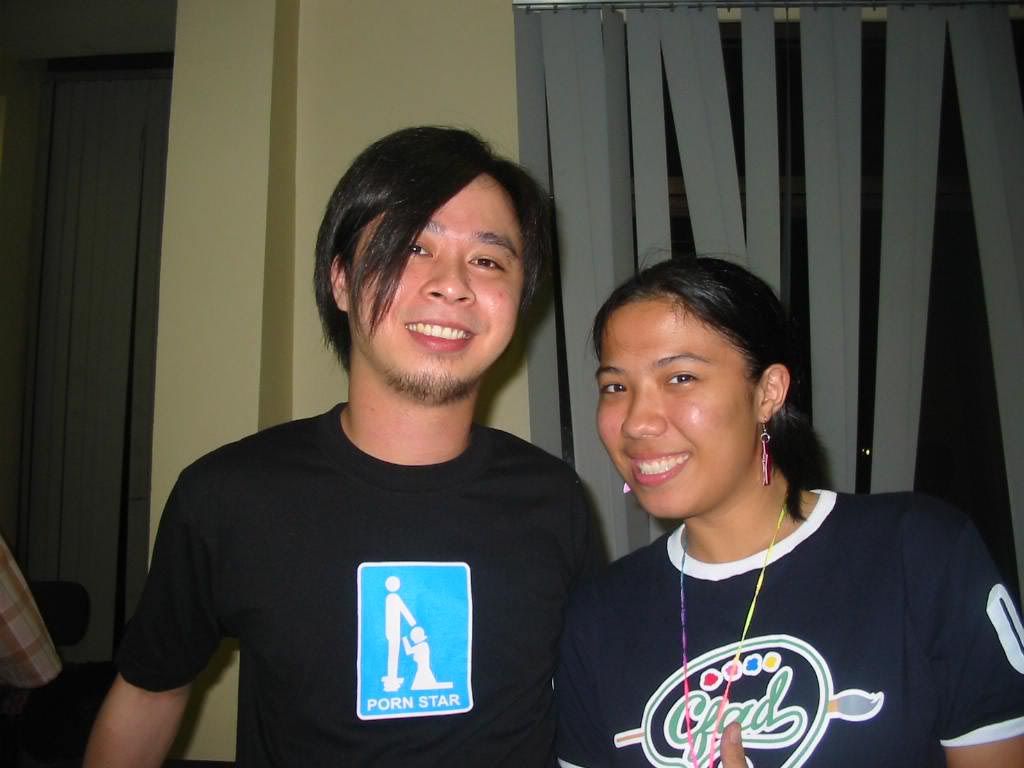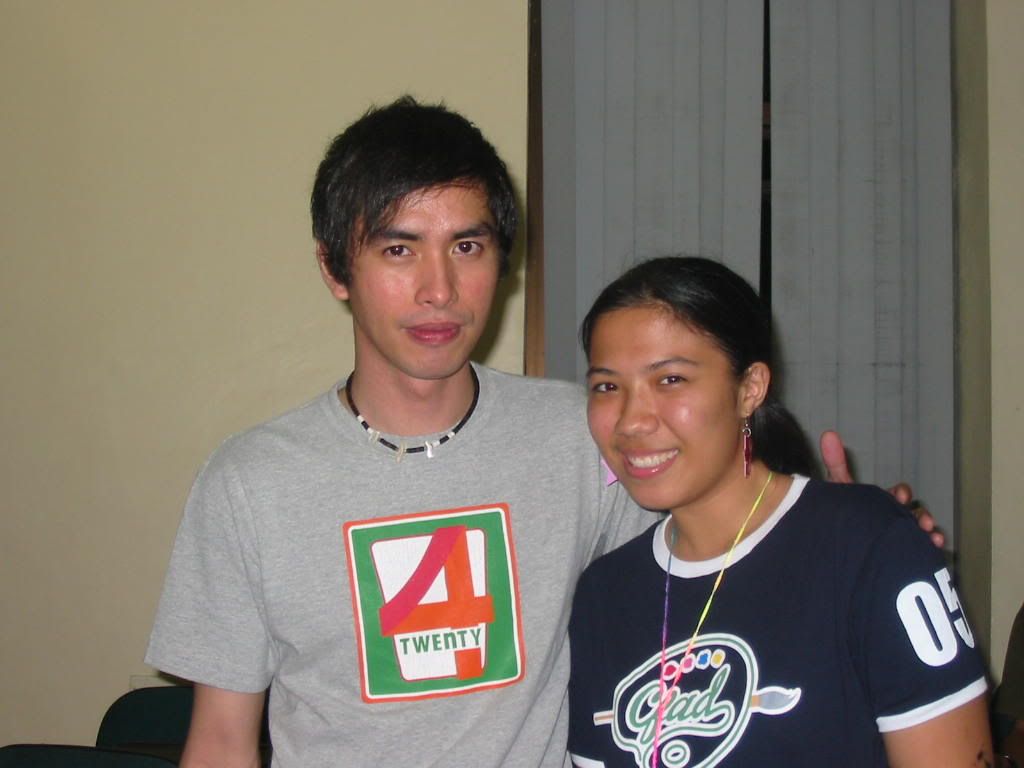 grabe. isa lang ngiti ko at ang panget pa! haha!
So I guess my week ended pretty well. I'm going to tagaytay tomorrow for three days with my Dino's friends. :) It's
kat's
birthday tomorrow tho. :( oh well. Oh, and I have to say thank you to
paula
for some pictures.
HAPPY BIRTHDAY KAT!!!!