4:04 PM | Sunday, June 19, 2005
It's extremely irritating when you're
finally
updating your dying blog then suddenly the internet disappears on you and you lose your entry. Your
friggn
long entry.
Whooppeee!
So I have to start all over again despite my current hate for internet right now.
My last entry was more than a month ago and people have been scolding me and constantly telling me to update. I feel so
sheepish
. I was on a roll when I suddenly lost the energy to tell people about me. Yes, one of the most important things in my life.. me. I just felt that *
warning, rant starting
* my thoughts and everyday happenings weren't worthy for everyone to read. I really envy people some times, when they can just blog whatever pops into their heads. For instance..
Karen
has so many friends who have the same interests as she does so blogging about Yoochun and the gang means something to other people.
Essa
has like
15 comments a day!!!
now that really makes you want to update all the time.
lovine
has the most AMAZING photos.
Michi
has many readers as well who arn't afraid to comment.
hanagirl
is a real BLOG ADDICT and her reward is having as many as 30+ people visit her site a day.
selloutgirl
has the most amazing posts. She can come up with witty phrases and isn't afraid of posting her thoughts.
I can't name everyone I envy or else no one will read my blog no more. Just check out my links and see for yourself.
I give props to all the people on my friends list. Bravo to you all.
*deep sigh*
Okay, after cracking my knuckles, I think I'm ready to give this blog thing another try. Since my last entry, here are some highlights I can actually remember..
May 16-20
I went to the beach of the summer. It's been three years since I've set foot on Boracay and I don't regret going back there last month. As a matter of fact, I do miss it terribly. I didn't give a damn if my fats were hanging out. I was there so *bleh* to the skinny folks.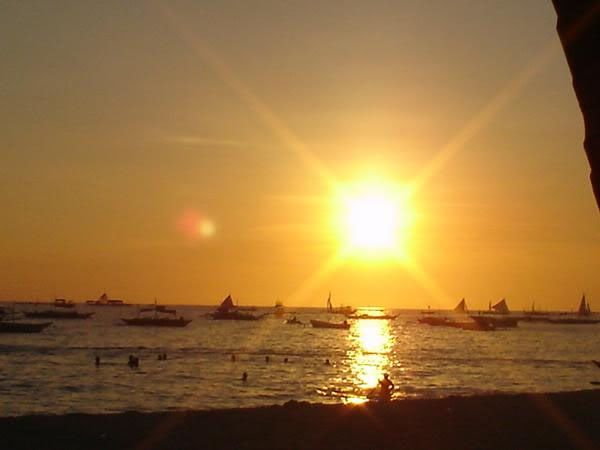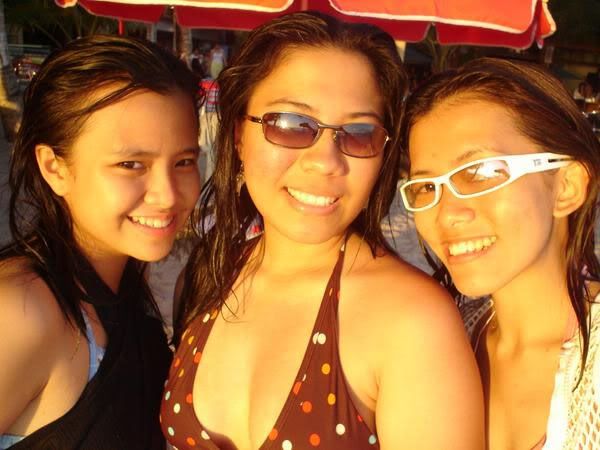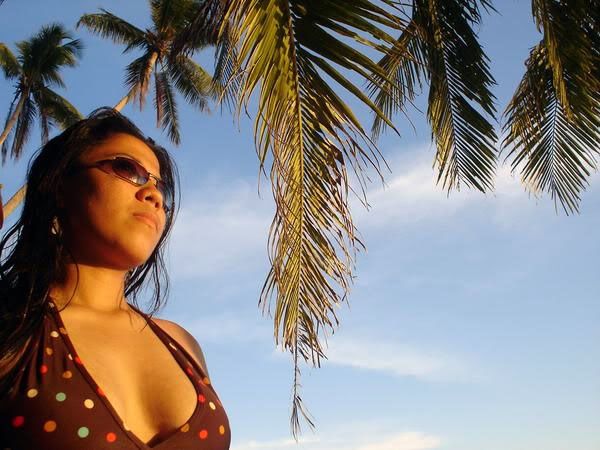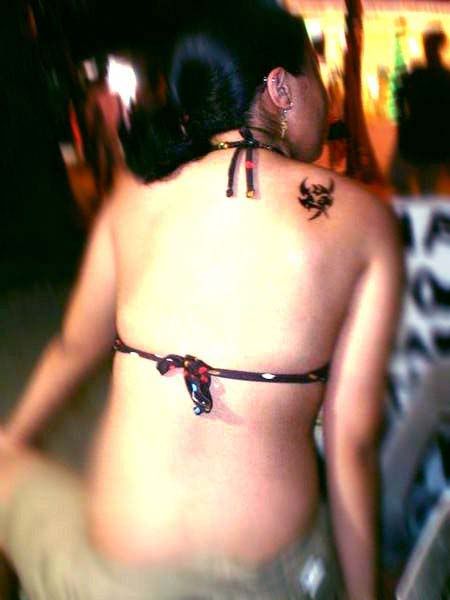 click on the pics for more peeektures
Then the whole summer I've been working on my ass. No, not working out. I've been sitting down at meetings to plan the school year. How exciting. It doesn't really do wonders for my image, cept make me look more like an even bigger
goody-goody
. But everyone can think what they want. I've got vices too. I'm normal!
Another insight worth sharing is my need for money. Donations will be accepted in any form. *grins*
Also, tomorrow I'm going to be sleeping at the condo again. I do heart the place.
Condo is love.
It's amazing. I just walk downstairs and what's this..? I'm at school!!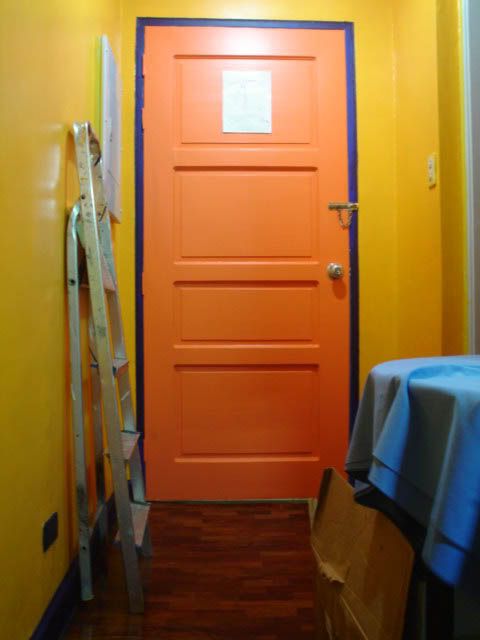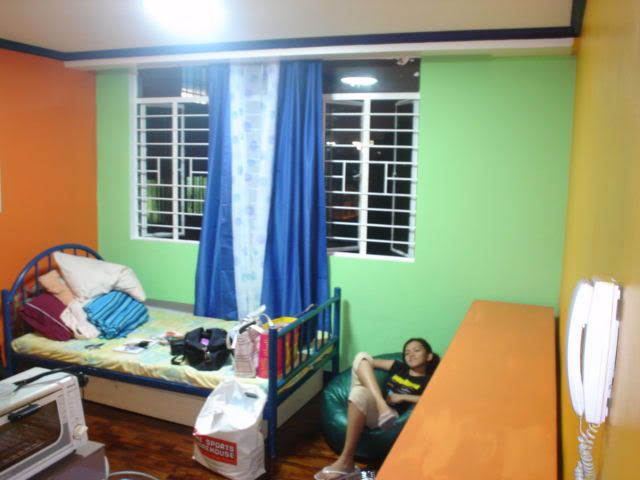 click on the pics for more peeektures
on a sadder note, this is my thesis year. The mortality rate of our thesis is brutal. Out of 500 expected graduates, only 300 make it. I happened to choose
special events
as my topic and our thesis adviser warned us that there will be crying involved so good luck to me.
I will bloghop today and see how everyone is doing. Hopefully I can bring this computer to the condo this week. Then I can make a new layout and be productive. Oh yeah, I might as well start on my thesis too. ahaha!
Chismis
and
gossip
-------------------
Karla
turns 18.
Paula
cries at the finale of Mamories of Bali.
Aya
and
trina
have a new love. Boxing.