12:00 AM | Tuesday, February 22, 2005
gossip kills.
It tears you apart very slowly so you don't feel the pain.
Who knew that gossip could hurt people this much? It's an innocent game at first, then it gets addicting. Maybe too addicting. It's like taking a puff of smoke where the first puff seems like fun. Then the more you inhale the more serious it gets. Other people see it as a vice, a terrible thing to get addicted to, but you on the other hand seem to enjoy it and want even more. So you choose all kinds of cigarettes and try out different things. The more you explore, the harder it is to turn back. Then, before you can do anything about it, you find out a relative has died of lung cancer and you instantly drop the cigarette, you drop to your knees as well reflecting on what has just happened. It hits you. You need to stop smoking.
I smoke. I gossip. I'm living in an evil world where I let my self pleasures take over me. I need to stop this before I hurt other people. Lately my friends and I have jumped into a world of self-pleasure. We never meant this, otherwise we wouldn't be trying to fix this.
I'll stop the gossip first.. the smoking can wait a while..
8:44 PM | Saturday, February 12, 2005
crummier than cookie crumbs.
This valentine's day thing is getting to me
.. and I
have
a partner. So why is it crummy you ask? My partner is one who doesn't believe in planning for anything, not even for the one you love. Why does it hurt when it's not supposed to? I love him to bits. And I know he loves me too. But lately things aren't adding up to a smile. I don't like to get mad because it's just not in my nature. I'm not the type of person who will shout at you unless you did something on purpose.
Is my personality some kind of a curse? Leo's are hunters for love. Sure, romance, passion, intimacy.. they are the wonders of a relationship, but once they're missing, I feel empty and it bothers me alot.
I remember seeing a couple squeezing into a tight space on the jeepney, then the guy got up and let his s.o. seat comfortably while he stood up. I know it's so old fashioned, but there was alot of sweetness in that act that not only I noticed, but the whole "jeepney-gang" as well. Is that act of sweetness so rare now these days that it's given a more special meaning?
-----
oh I wish I could just zap some sweetness back into his system, even just for a day.
8:18 PM | Wednesday, February 09, 2005
FULL VOLUME CONCERT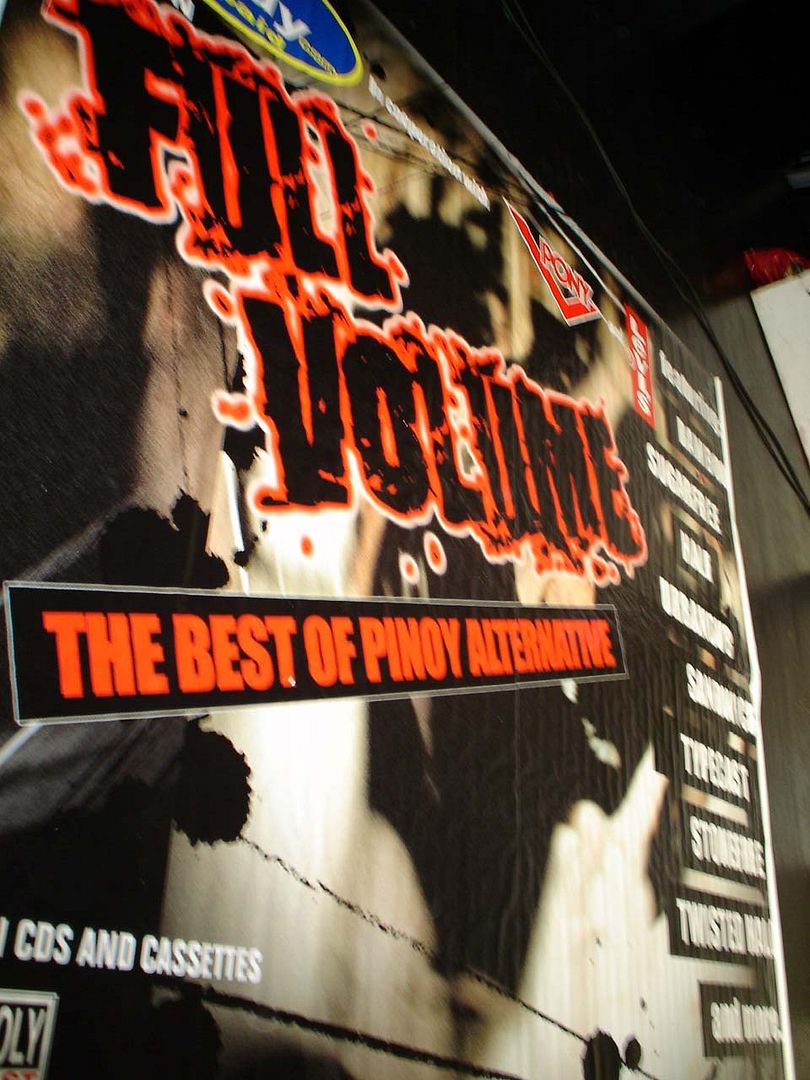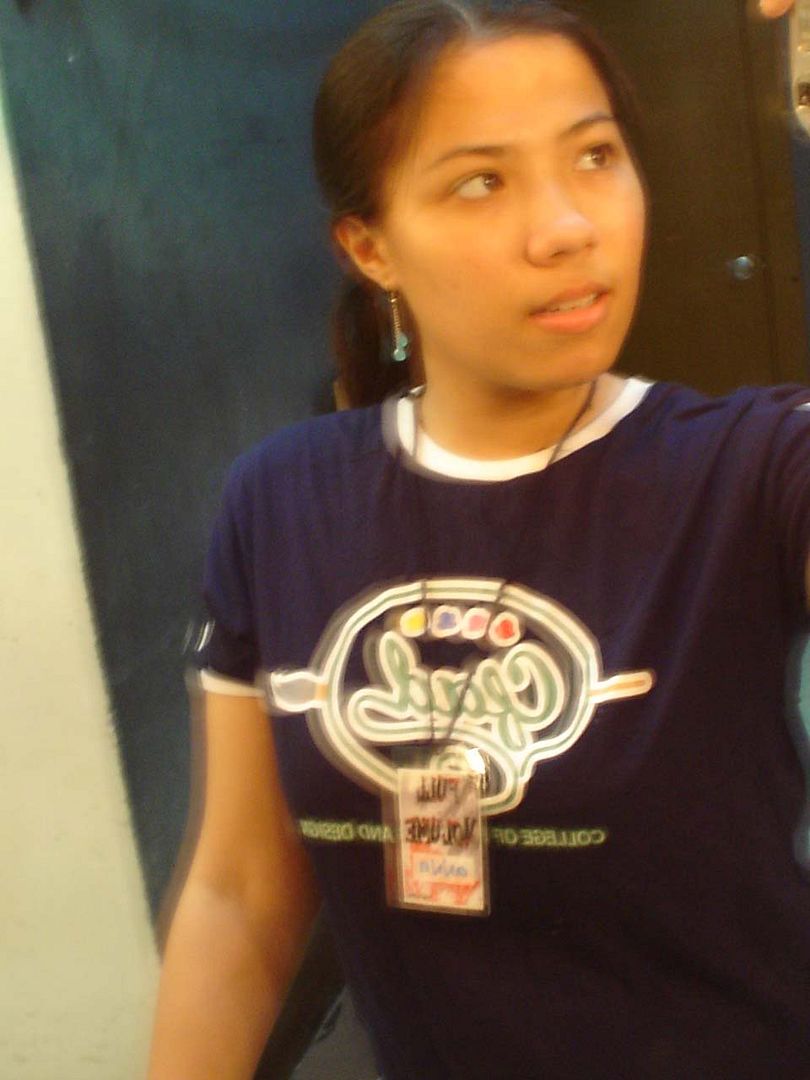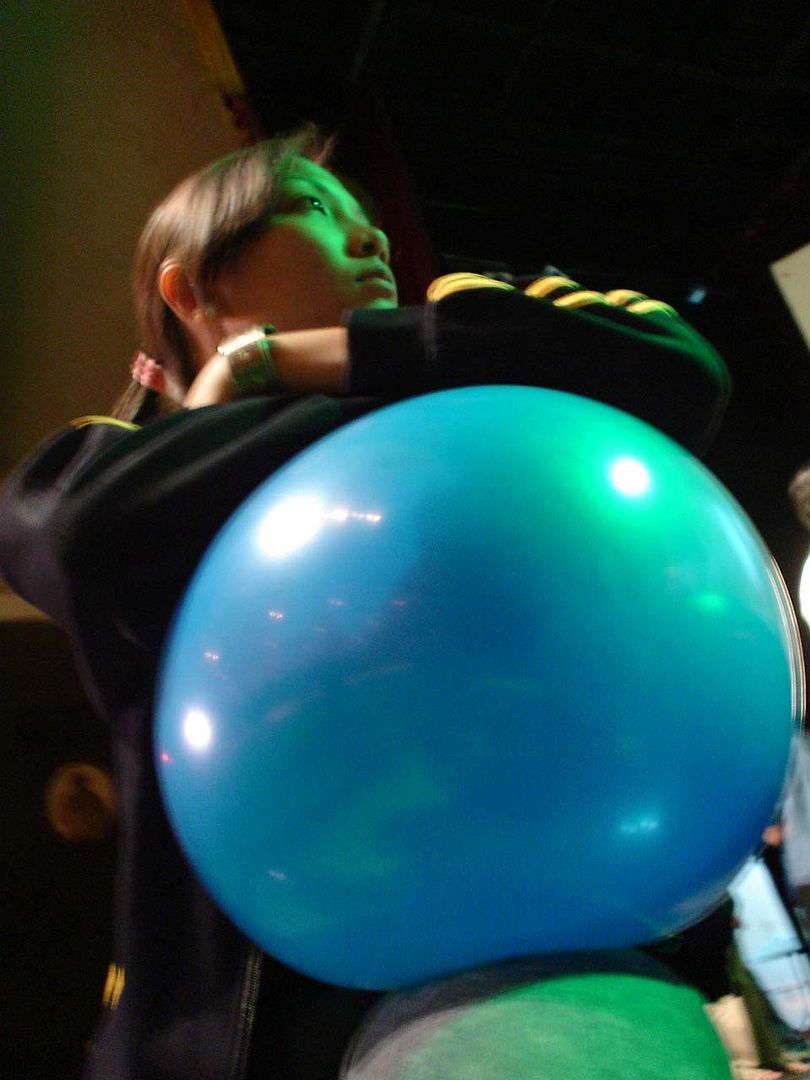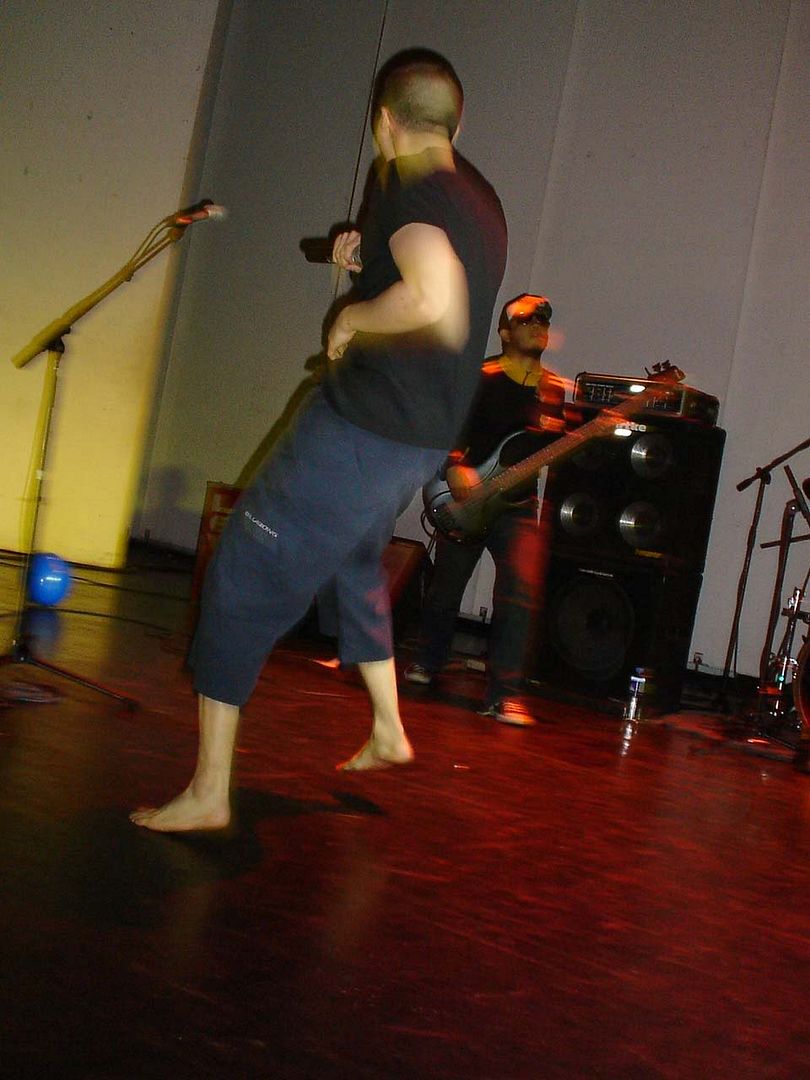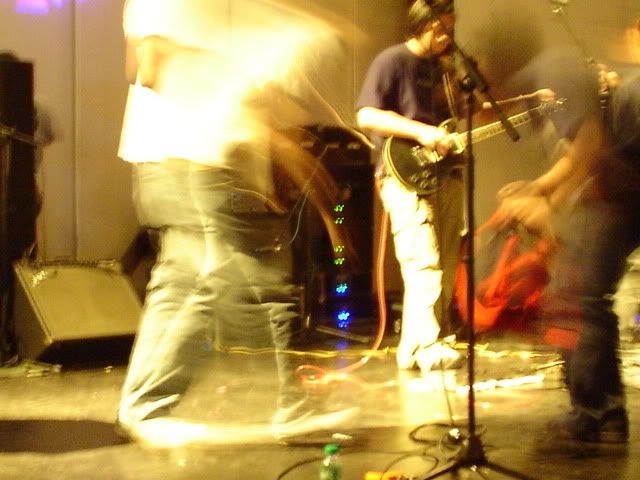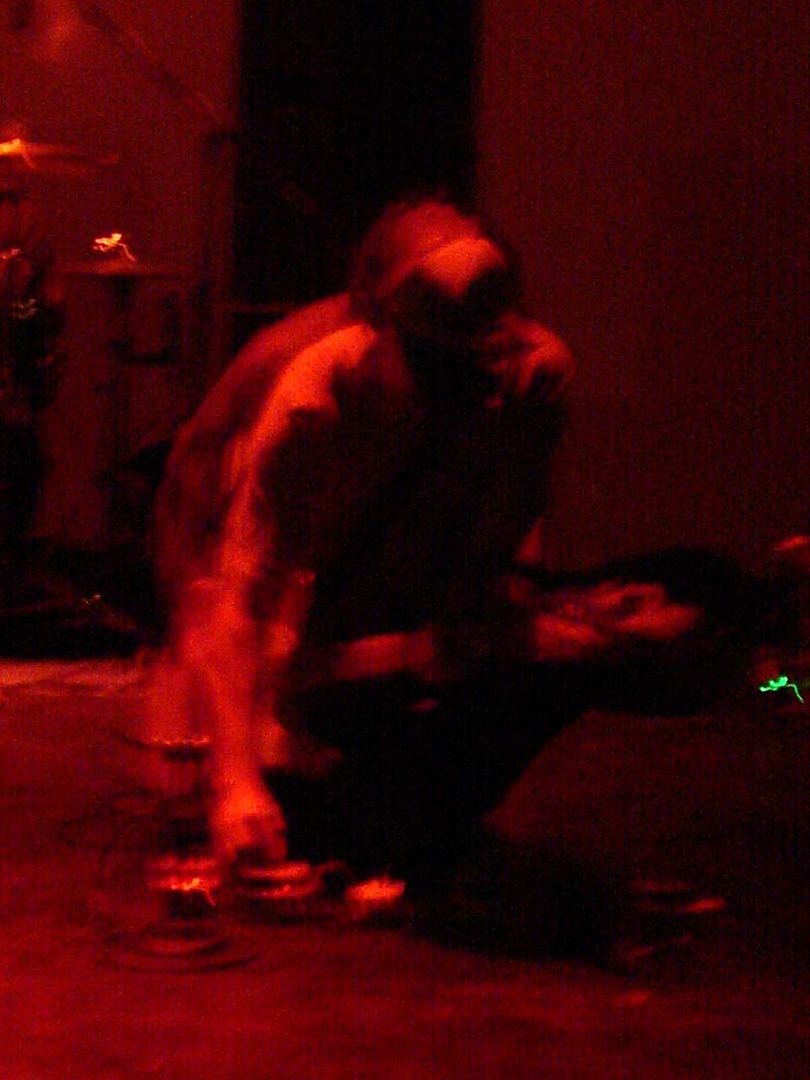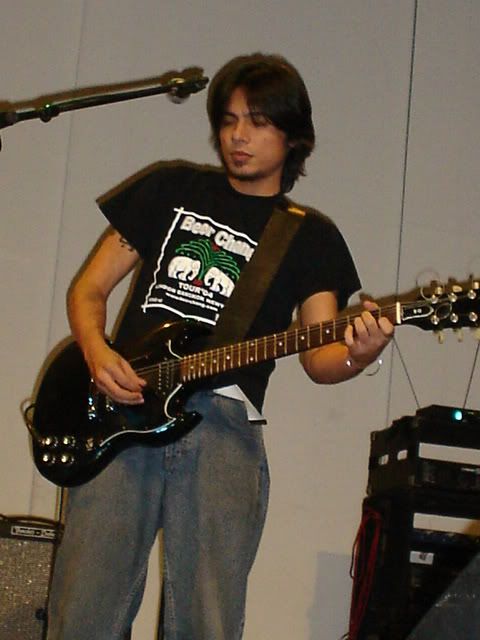 click for more pictures
8:54 PM | Thursday, February 03, 2005
gmail invites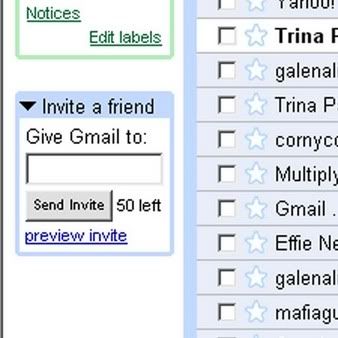 I seriously dont know if there's a glitch in the system.. or it's for real... but my gmail account says I have
50 INVITES
left!? say wha!?
anyway.. I have no idea what to do with 50.. and if it's for real, I'll be glad to give em out.. leave a comment with the title of your favorite book or movie, drink, food, make up, clothes line, hang out, song, gadget, website, photograph, game .. anything! anything that you think is worth sharing or checking out.. thankkssss... ;)
7:39 PM | Wednesday, February 02, 2005
wanna change the world?
one step at a time.
Dekay emailed this to me. I think it's a pretty good idea...
clean air now!
"WWF, the Philippine Daily Inquirer, the Department of
Energy (DOE) and the Renewable Energy Coalition
launched in November a Clean Energy campaign to push
for the passage of the Renewable Energy bill. The
bill supports the development of renewable energy such
as wind, biomass, hydro, solar and geothermal."
..."Increasing the share of renewable energy in the
country's power mix will reduce dependence on imported
fossil fuels such as coal and oil, and will result in
savings amounting to US$ 2.3 billion for a 10-year
period."
let's help out! we can vote for this thing through
text, pero P2.50 yun....
and P2.50 isn't too much..
make a difference
------------------
okay, I've been really busy with school lately. My emotions have been going on a roller coaster ride again and my stress level is beyond what anyone can imagine. And the only reason I'm getting through this is because of my friends. We're all in this together and it's really helping, alot.
For a short but sweet update on me (
if any of you are really interested..
)
-I'm running for VP of our Student Council next school year.
wish me luck! I need it badly..
-Thesis year is coming up and we're scared shit.
-Our fashion show is just around the corner.. please oh please let this be sucessful
-projects, projects, projects
-and since my south beach diet isn't working for me (I can't do it okay.. my schedule is really hard to work with..) I'm trying my best to slim down since i'll be the emcee (along with ryan) at our fashion show.. and damn, I need to look good!!
------------------
no pictures today.
no sweet words either.
my thoughts are tangled.
I miss love.
------------------